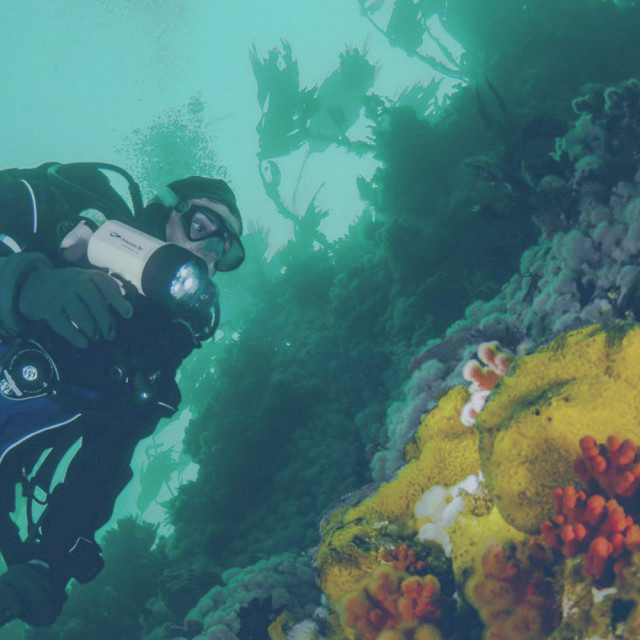 PADI Open Water Diver Course
If you are signing up more than  yourself or for someone else, please provide in the notes the name of the other person.
---
Product Description
Become a certified diver!
Whether you're seeking the adventure found in sunken shipwrecks, the sensation of weightlessness, a beautiful coral reef, a Port Hardy trip, a natural world beyond comprehension or a new weekend activity, there is nothing like scuba diving! The Basic Open Water Course is the gateway to what is often a life changing experience. Explore more of the world by diving into the underwater realm for some adventure. Your adventure begins sooner than you think: register for a comprehensive, personal Open Water course and be certified in two weeks.
We are fortunate enough to have world-class scuba diving in Vancouver and are eager to introduce new divers to what is available in their own backyard. Alternatively, if you have a trip planned to warmer climates get your training done here so that you don't have to spend any of your vacation time studying. The PADI Open Water certification is recognized worldwide as a valid scuba diving license. This will permit you to rent dive gear and book dive trips almost anywhere on the planet.
Scuba diving is accessible to most people with just a small amount of comfort in the water as a requirement. We'll teach you all the skills you'll need to use for the underwater world. The course begins with academics and pool training for students to develop their knowledge and skills at a comfortable, progressive pace before heading to the ocean.
At IDC we value safety above all else and are proud to keep our student to instructor ratios well below industry standards allowing for more personal attention and supervision. Along with the required course materials, which are quite comprehensive on their own, we like to incorporate a more thorough understanding of our unique dive environment and some of the techniques and knowledge that applies best to where we dive.
We are also happy to provide comfortable training facilities. Free parking and lockers are provided by the pool provided you sign up with at least 72 hours notice. Within that time we can likely arrange the same, but if not, both are available for a very small fee. We do not share the water with other scuba facilities and thus are able to provide a flexible environment in which we can optimize your training.
Along with your certification, you will get a few extra perks with your Open Water course:
One $50 Equipment Rental for an IDC fun dive: to be used within 3 months of course completion date. Students are encouraged to get out diving once they're certified. This rental includes all essential gear & the fun dive fee. If students opt for drysuit upgrade during the Open Water course, a drysuit is included in this rental. The value of this rental & dive is over $100.
Student Discount: 10-15% off regular priced merchandise. Discounted or sale items, fair market price items (prices set by manufacturers), books, camera equipment and services (rentals, equipment service, courses, trips, etc) are excluded. Your student discount on dive gear is honoured for life.
PADI Advanced Open Water Discount: Students whom opt to do the optional drysuit upgrade as part of their Open Water course will receive a credit toward their Advanced Open Water course in a drysuit if enrolled within 3 months of completing their Open Water certification. This is a $70 value.
Once certified refer a friend to the Open Water Course with IDC and receive $25 gift certificate to IDC.
---
Course Curriculum
Orientation
We are offering a certification course over two weeks, the first is your class and pool sessions and the following weekend you will take all that you learned in the pool to the ocean to become a certified diver.
Knowledge Development
Once you have registered you will receive an email to start your eLearning portion of the course, you will need to complete this prior to the first day in the pool and IDC is able to assist you prior to the first night if you need any extra help with the academic potion of the course.
There will be some knowledge development and/or review on the first Saturday of the course.
Pool Training
Pool dives are for skill introduction and development and to gain familiarity and comfort with the equipment involved in scuba diving. We keep our student to instructor ratios low to ensure that all students are able to progress at a steady but comfortable rate with plenty of feedback. Students are provided with approximately 5-6 hours of confined water instruction (pool time), including time on the pool deck for equipment assembly, donning, et cetera.
The pool is a heated, indoor pool with shallow to deep water accessible without getting out of the water for an efficient, safe, comfortable training experience. Secure lockers and parking passes are available at no extra charge to students that sign up prior to 72 hours before the course start date.
Ocean Dives at Whytecliff Park
The ocean dives are where rubber meets road. These dives are to get acquainted with the ocean environment, to put the skills you learned in the pool to the test in the ocean and to discover what diving really is like. But be warned, once you try diving in the ocean, you may be hooked!
The PADI Open Water course includes 4 instructional training dives in the ocean. These dives are meant to acquaint divers with the marine environment here in Vancouver and its unique challenges. These dives are a lot more dynamic of a learning experience than the pool. If we are fortunate classes may encounter some of the diversity of wildlife inhabiting our waters as they finish their course. Seastars, sole, various crabs, tubeworms, anemones, tunicates, sea cucumbers and a variety of other fish and invertebrates make regular appearances on Open Water courses. If we are very lucky we may even find a resident seal or octopus.
The dives themselves are approximately 30 minutes long and do not exceed 60 feet/18 metres (or 40 feet/12 metres for the Junior Open Water). The days begin early so we can be assured parking. A site orientation is provided to familiarize divers with the facilities, points of interest and potential hazards of the dive site. Each dive is briefed and debriefed and logged. Students will be assembling and disassembling their own equipment before, after and between dives. The day is usually wrapping up by mid afternoon.
* You will need to provide a deposit for equipment you will be taking to the ocean. A credit card number is more than sufficient. This is a deposit only and will only be applied to broken or missing equipment. If a credit card number is not an option, a cash deposit may be substituted in special circumstances.
Students are responsible for picking up and transporting their rental equipment for the ocean dives on the Friday before their ocean weekend. We will pack it for you and show you how to check over rental equipment.
Also note that transportation is not included in the course. Students are responsible for their own transportation to and from the dive site. If you require carpooling or transportation please check with your classmates.
IDC's "5th Dive"
In addition to the course training IDC's Open Water course includes a "5th Dive" which is a $50 for a full gear rental and registration on a fun dive to use within 3 months of your Open Water course. If you opt for the drysuit upgrade in your Open Water course your $50 equipment rental will include a drysuit upgrade with the package at no extra cost.
We encourage you to get out and keep your skills fresh. You are welcome to join us with a buddy or solo and we will find you someone to dive with. Please note: boat dive and trip fees are not covered by the $50 rental.
Is the Open Water course a good way to start scuba diving?
Absolutely! The PADI Open Water course is designed as a course to take someone with no previous diving experience and teach them to be a competent, safe, certified diver. No previous experience is necessary; some begin their adventure with the Discover Scuba experience and decide to take their Open Water course from there.
What will I be able to do as an Open Water diver?
The PADI Open Water course certifies you to dive to 60ft/18m, during daylight hours with a buddy that is certified to an equivalent (or higher) level in conditions equal to or better than you are trained in. Learning in BC means that most of the world is accessible to you in terms of conditions. You can explore different marine ecosystems and artifacts the world over. It also acts as a prerequisite for further diving education if you want to gain more skills in specific aspects of diving.
Does my PADI Open Water Certification ever expire?
Technically, no, there is no expiration or renewal date issued when certifications are issued. If divers remain active, they simply need to track their diving in a diver's logbook. If you take months or years away from diving and wish to get back in the water it is generally required that you take a Refesher course of some kind (ex PADI Scuba Tune-up or PADI Reactivate) to practice skills and review your basic dive theory. This is also a chance to get caught up on any potential changes in scuba diving equipment that may occur.
What are the age limits on the PADI Open Water course?
The minimum age to take a PADI Open Water course is 10 years old; however, we generally require a child to be at least 12 years of age before taking them into the ocean in BC. Sometimes children should be older due to the physical and mental maturity necessary to dive safely, particularly in a cold water environment. Youth that complete the course up to age 15 are awarded a PADI Junior Open Water scuba certification. This comes slightly modified restrictions such as diving with a parent, guardian or PADI professional and a maximum depth limit of 40ft/12m.
There is no upper age limit. If you are concerned about this, we recommend reviewing the PADI Medical form and discussing the decision with a physician prior to registering for any scuba diving course. Keep in mind that Jacques Cousteau himself was diving well past his 70s.
What happens if I have to reschedule?
We understand that life happens. We want to accommodate our students as best as we can which is one reason private and semi-private courses and course referrals are an option either from enrolment or as a change of direction should it be required once a diver has started a course. That being said, we strive to provide quality instruction and to pay our staff fairly for both in-water and prep time, as well we do our best to secure training quality facilities and provide small ratios so that your course is safe and personal. Completing training at a consistent pace also promotes student success, minimizing the amount of information that is forgotten between pool and ocean training. For these reasons we do not employ a model where students can drift in and out of class, pool and ocean sessions.
If you know, when you sign up, that course dates as scheduled will not work with your schedule, please discuss these concerns with us. We will do our best to find some alternatives that do, ideally with no or little cost for you. If you've signed up for a course and then realize you have a conflict, again, please contact us. If you give us at least a week's notice prior to the start of your course we can move you with no additional cost. If you need to reschedule all or a portion of the course within a 96 hours of the course starting date there is no charge to transfer to another course date. Within 48 hours (including no-shows) the fee is $100.
Additional/private instruction can be scheduled according to pool & instructor availability. Costs vary depending upon amount of private training required and availability.
Course referrals to/and from other PADI Instructors and Facilities can be accommodated.
What happens if I have to cancel?
We strongly encourage potential divers to carefully consider the course they are signing up for. We want people to love diving and the ocean by the end of the course if they don't already. We want you to be safe and healthy when you dive. It is a very good idea to review the PADI Medical Form prior to signing up.
Tuition fees are non-refundable unless you provide IDC written proof from a doctor that you are unable to dive at the time of the course (the PADI Medical Form, preferably). If so, and you provide more than 48 hours notice, you will receive a store credit for the cost of the course less eLearning materials. Once eLearning access codes have been allocated payment is made immediately to PADI for each individual student. Materials and access codes may be applied to other Open Water courses if student is moving or travelling. For further details, please contact PADI directly.
No cash, credit or debit refunds are given for tuition or materials.
Additional Information
| | |
| --- | --- |
| course type | Regular, Semi-Private, Private, Regular with Drysuit upgrade, Semi-Private with Drysuit, Private with Drysuit |
Only logged in customers who have purchased this product may leave a review.