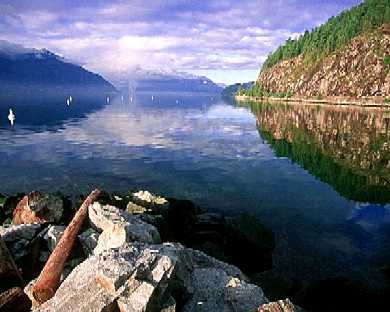 Fun Dive Day at Porteau Cove
Out of stock
---
Product Description
Sorry the October 16th is FULL.
Another popular marine protected park that local divers frequent in great numbers is Porteau Cove. Like Whytecliff Park, Porteau Cove boasts several sites within a site; this large cove has plenty of variety to offer divers for repeat visits.
The most commonly visited sites here are the 3 yellow mooring buoys in the middle of the marine protected bay. You can enter the water at the stairs (at high tide) and swim along the sandy bottom after taking a compass heading to them if your air consumption is good and watch for crabs, tunicates, sea pens and occasionally a dogfish along the way. Alternatively, you can swim along the surface to the buoys and descend down the chains to the Granthall, a sunken barge; the Centennial, a sailboat hull; or the Leaning Tower of Porteau, several concrete pillars piled together as a home for octos, lingcod and other creatures. These dives range from about 35'- 55' (11-17 metres) and are therefore excellent options for Open Water certified divers. Be sure to check out the jungle gym between the Granthall and Centennial – this is a convenient place to practice your buoyancy skills.
The Nakaya is another potential dive at Porteau. This old minesweeper is in approximately 70'-100' of water ( 21-30m) and is therefore an advanced dive. It is also a very lengthy surface swim. This crumbling wreck is marked by the furthest white buoy at Porteau and shouldn't be attempted on large tidal exchanges due to strong currents hindering an already long swim. The wreck itself is decaying rapidly at this point with portions collapsing. This makes it an interesting site to dive, but under no circumstances should one try to enter any portion of this wreck as it is highly unstable. If you venture out this far, be sure to look for rather large lingcod, longhorn decorator crabs and the variety of nudibranchs that all make the Nakaya their home.
Porteau Cove is easy to find along Hwy 99.
Details:
Included 2 tanks and weights
25% off rentals
Professional (PADI) diver on site.
Only logged in customers who have purchased this product may leave a review.