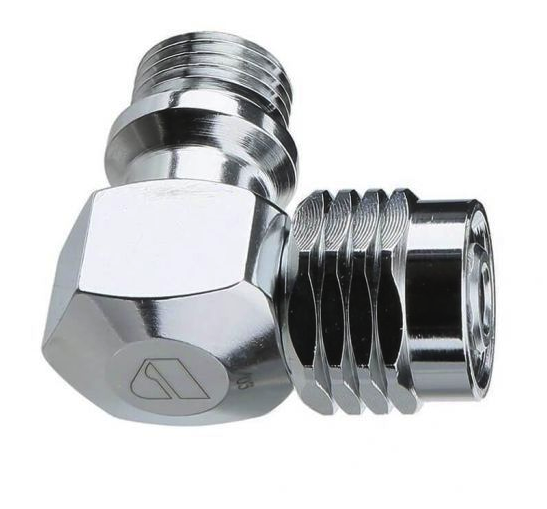 Apeks 90 Degree Elbow
The Apeks AO0903/K 90 degree fixed elbow kit is an adaptor which fits between the regulator second stage and the regulator hose and alters the angle of the second stage with the hose.
Out of stock
---
Product Description
It helps with configuration and is useful in sidemount diving set up.
Apeks 90 degree fixed elbow.
Fits between regulator hose and regulator second stage.
Helps with routing ( particularly useful in sidemount diving )
Made from chrome plated brass.
Manufactured in the UK
Only logged in customers who have purchased this product may leave a review.